Human Rights Association (IHD) Istanbul Branch made a public statement on 30 September 2018 in front of the Silivri Prison. The translation of the original statement is available below: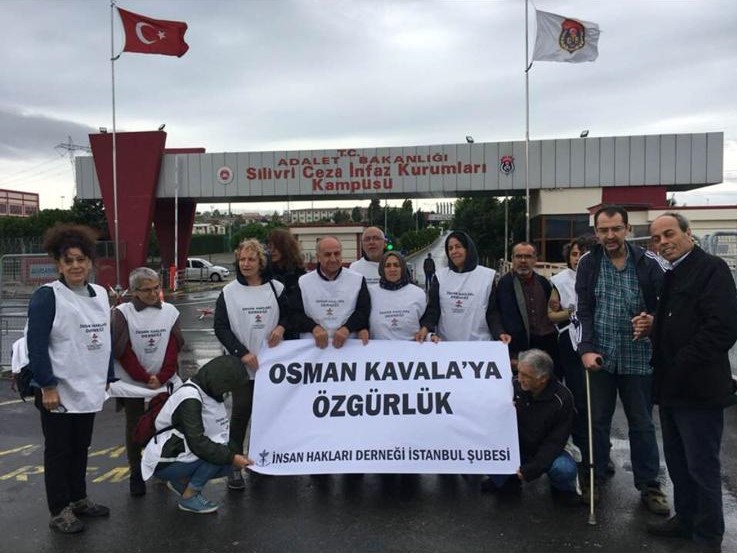 We are waiting for Osman Kavala!
Osman Kavala has been in prison for almost a year now due to an "unknown reason". The reason is unknown, because there is still no indictment. In other words, Osman Kavala is being kept behind the bars without any legal basis, in an arbitrary way!
Osman Kavala is a true friend to human rights defenders. He is an intellectual, whose solidarity matters to us, whose support has almost always been on our side. He has always taken a stand against the human rights violations occurred in this land, has always pronounced his thoughts, has shouldered responsibility! He has always stated his opposition against the unlawfulnesses caused by the official policies. Today, this voice of his that stands by liberties is attempted to be silenced. 
As a violation of both the treaties signed by Turkey and the domestic law of the country, Osman Kavala is being kept in prison without any legal ground. We, the human rights defenders, demand this arbitrariness to come to an end immediately and Osman Kavala to be released.  We stand together with Osman Kavala, who is one of the invaluable intellectuals of this land, and we are waiting for him outside. 
Human Rights Association - Istanbul Branch
30 September 2018